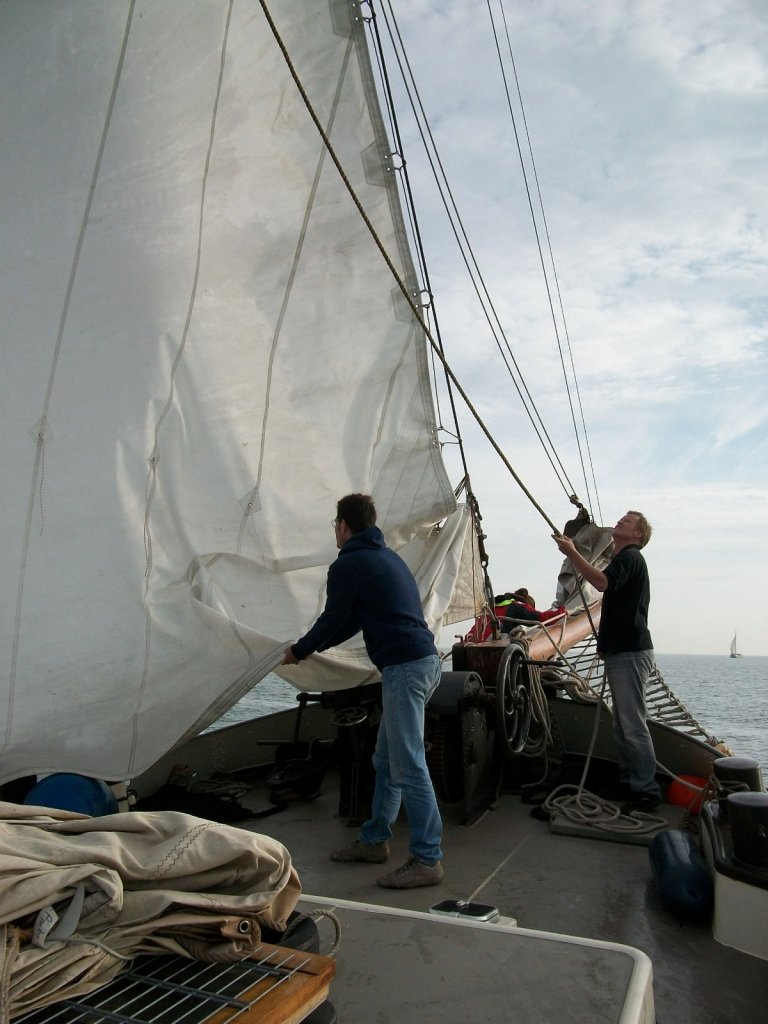 A day under sail with BBQ
A sailing trip includes a snack and is based on 25 people.
A relaxing sailing experience with a snack and drink. In consultation with you and depending on weather and wind, the sailing route is chosen. With your efforts, we will make it an unforgettable experience.
There is also the option not to follow the package offered here and to let you sail completely and possibly also take care of the snacks and drinks yourself. Interest? Request a Quote: info@sailholland.nl
Here's what the arrangement might look like:
Around 10.00 am: Welcome on board.
The crew of the Zeetjalk "De Vrouw Dina" in the port of Leiden or Enkhuizen ready to welcome you. You will be welcomed with a coffee table. The crew gives a talk and briefly tells how it works on such a traditional sailing ship and where we need the hands of you or your company.
Around 11.00 am: Departure from the port.
Anyone who wants to participate is welcome to roll up their sleeves. Suddenly you find yourself in the world of bulletalies, port stag and falling swords. For many a new and surprising experience. You do not need any sailing experience and do not have to participate, you can also relax and enjoy the atmosphere. In addition, it is possible to lounge with the beanbags on the hatch cover. "De Vrouw Dina" gives you the space, see for yourself how you like the game that wind and water play with the ship.
Around 12.00 pm: Lunch is served in buffet form:
various sandwiches, fruit salad or soup.
3 drinks p.p. such as coffee/tea/milk & fruit juice
Around 3.30 pm: The barbecue is ready.
In good weather it can be used at anchor, sometimes we moor on an island or in a beautiful sheltered place on shore.
There is a choice of various types of meat, fish and, if desired, vegetarian both skewers and packages. A variety of salads are served buffet style. There are also homemade sauces and plenty of baguette. The drinks that are served are; beer/wine/soft drinks/fruit
Around 18:00: Arrival at port.
Mooring takes place at the agreed berth. We assume that we leave and arrive in Enkhuizen or Leiden depending on summer or winter berth.
There is room for max. 30 people . On this trip we do not sail out under 15 people. The ship is all-risk insured and the crew is insured against liability. Included: incl.9% VAT, port dues, tourist tax, cleaning costs and crew
However, if you choose another port, that is one of the possibilities. Request a quote